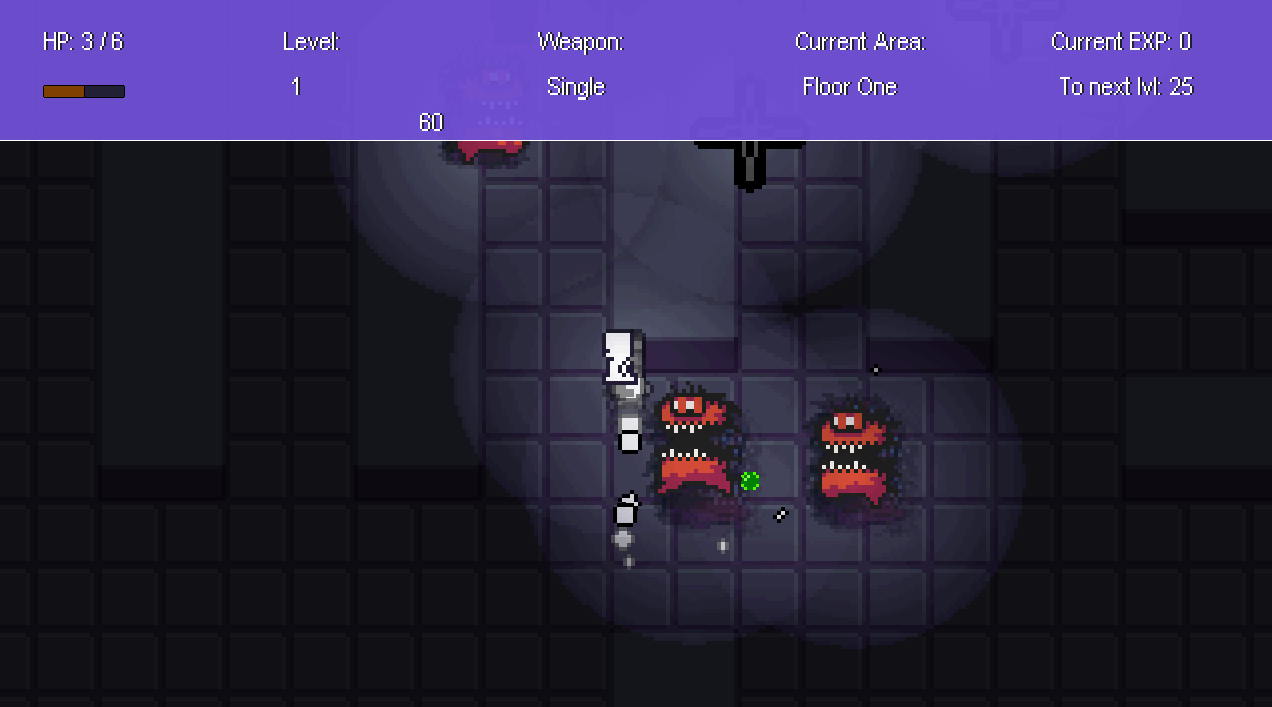 ECGCJam 2020

This is a game made for the ECGCJam. Sadly, our travel plans failed due to Coronavirus and we were forced into isolation. Here is a jam game that stems from boredom . :D
Crawl through 5 generated levels that are different every time. Gain levels, kill monsters, and make it to the end!

You do the thing. I purposely left the story vague so you could create your own.

xInput controller support
5 Procedurally generated levels of progressing difficulty
4 weapon types
Dash button
RPG elements
The win and lose screen both make fun of you. So it is like playing a game with your parents.
Controls - Keyboard:
Interact / Dialogue advance / Confirm - Z
Dash - Hold Z
Attack - X
Move - Arrow Keys
Controls - Controller (Xbox):
Interact / Dialogue advance / Confirm - X
Dash - Hold X
Attack - A
Move - DPad
Demo instructions:
Just unzip and run the executable! :D
Download
Click download now to get access to the following files: